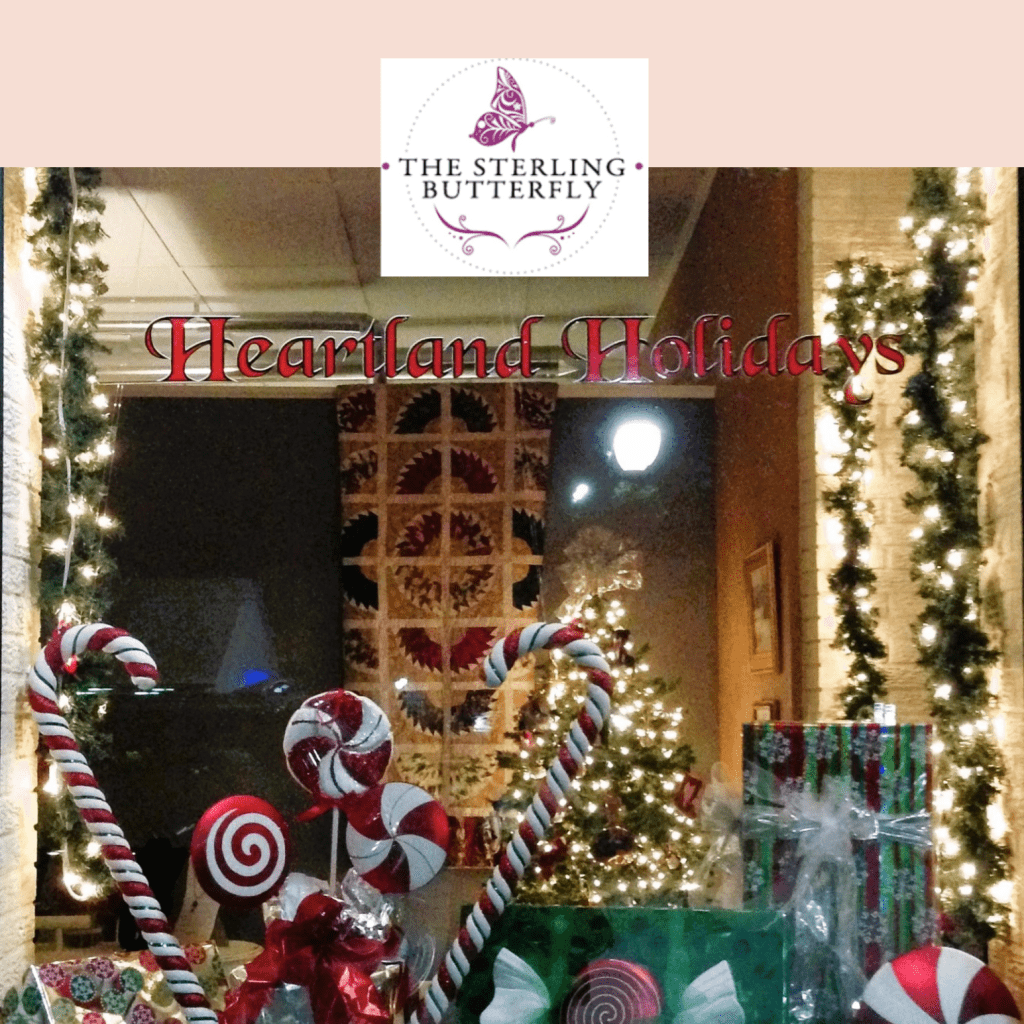 Come help us celebrate! 10 years since we opened our holiday pop-up shop, Heartland Holidays! What a journey it has been. My dream of hosting a retail space for artists to sell and display their items coming to reality. The artists I have become friends with, and the customers I have gotten to know have also become friends. We are planning a special day and want everyone to stop in and celebrate with us!
10th Anniversary Holiday Open House
Saturday, November 4th ~ 10:00 am – 5:00 pm
The Sterling Butterfly
96 E. Morgan St.
Martinsville